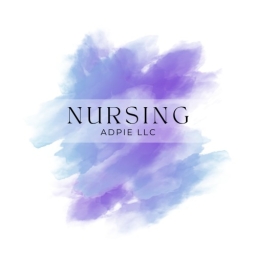 Nursing ADPIE
Empowering the nursing community for success and joy in the profession.
---
Nursing APDIE Self Care Toolkit
Elevate Your Nursing Career with Nursing ADPIE's Self-Care Toolkit
Discover a path of fulfillment and empowerment in your nursing career with Nursing ADPIE's exclusive toolkit. As caregivers, we often neglect our own well-being, leaving us feeling lost and unsure of how to prioritize self-care.
Are your precious days off spent aimlessly scrolling through your phone? Do you long to be an active participant in your own life, bursting with energy and purpose? It's time to reclaim control and make intentional decisions with your time.
Our comprehensive toolkit is your ultimate companion on this transformative journey. Unleash the power of our inspirational printables, designed to uplift and motivate you every step of the way. Hang them in your locker at work, adorn your bedroom walls, or set them as digital wallpapers on your phone for a constant source of inspiration.
But that's not all! The toolkit also includes a daily wellness planner, guiding you to prioritize intentional recovery, maintain optimal nutrition, and align with your core priorities. Say goodbye to feeling overwhelmed and hello to a harmonious balance between your family, friends, career, and most importantly, yourself.
Unlock the potential within you with our Self-Care Toolkit. It features 4 inspiring posters, a comprehensive daily wellness planner, a poster filled with suggested activities, and a habits poster to help you cultivate positive routines.
Embrace the transformative power of self-care and take charge of your nursing career. Get your hands on the Self-Care Toolkit today and embark on a fulfilling path towards joy, purpose, and personal growth.
Don't wait any longer to prioritize your well-being and success as a nurse. Start your journey now with Nursing ADPIE's Self-Care Toolkit, your key to a rewarding and balanced nursing career.